Work with me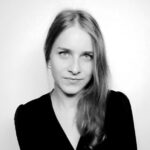 Hi there,
I'm Simona, a digital marketer & content creator based in the Netherlands.
---
For the past five years, I've been writing on Medium, an online publishing platform with over 35 million monthly visits.
My articles have been published in the biggest and most popular publications, including The Writing Cooperative, Better Marketing, The Ascent, or Curious, all together getting hundreds of thousands of views.
Alongside Medium, I work with various clients and companies, helping them create highly converting content that improves their sites' ranking.
I specialize in:
Due to my experience as a professional research analyst, all of my posts are research-based. Articles standing on deep research and facts are convincing, enriching, and create trustworthiness.
Besides this, research-based content tends to earn a lot of shares and backlinks as it provides immense value and demonstrates knowledge and thought leadership in a specific niche.
In addition, my posts are always SEO-optimized, written & edited in a way to suit a particular audience the best.
Below you can find more information about the content I can create for you.
Long-form content for Google ranking
If you want to rank your domain high in engine search, long-form content (articles exceeding 2,000 words) presents one of the most efficient ways.
Search engines like Google rank high pages that offer quality and in-depth explanations of particular topics. Therefore, posting long-form, high-quality articles can guarantee your domain spot on the first page of Google search results.
Due to enormous competition coming from the biggest companies and blogs, earning a high ranking for the most popular keywords is often challenging, sometimes nearly impossible.
Although, there's always a way to find a solution through various SEO strategies that increase your site's chances to appear in the top search results.
Brand Journalism
Brand journalism is a mix of classic journalism and content marketing.
As people are increasingly getting aware of different marketing strategies aiming to influence their behavior and navigate them to buying, brand journalism stories present an excellent solution for many companies.
Through brand journalism articles, organizations can tell stories and help readers better understand the company's values or products without pushing potential customers towards sales or directly promoting the brand.
Articles that offer informative content based on data and research create trust in the brand and help maintain the company's reputation.
Ghostwriting
Ghostwriting is meant for people who're too busy or don't have any professional writing experience but want to publish the piece under their name.
I can create short or long-form content, tweets, or essays adjusted to a particular audience.
Blogging
My blogging experience consists of pieces written on topics of personal development, psychology, digital marketing & SEO, writing, and much more.