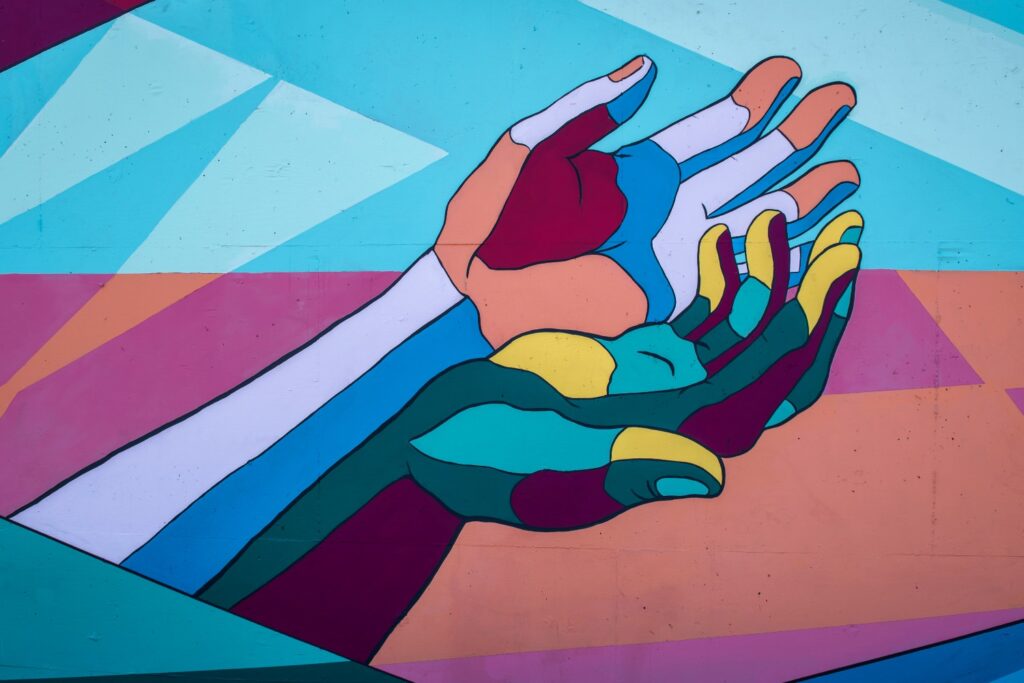 Learn how to earn backlinks and organic traffic through valuable content
Getting backlinks to your site is always extremely useful, whether you're starting with your website or you have had it already established for years.
But first, what exactly is a backlink?
A backlink (or inbound link) is a link generated when one website points to content on another website.
If trustworthy sites point to your website, it's a signal for a search engine that your content is worth viewing. The word trustworthy is important — you don't want to get bad backlinks from spammy websites or suspicious domains.
Backlinks are one of the most efficient ways to increase your website ranking. They also play a huge role in off-site SEO and positively impact your search visibility.
You can get them in many ways: using Google Search Console, spying on your competitors, forming partnerships with other domains that might mention your site, or searching for broken links on different websites.
Although, there is a way to earn backlinks just by writing itself. If you create content using at least one of the following methods, you can get backlinks to your website together with organic traffic quite easily.
Money-worth content that you're offering for free
Free tools, e-books, or courses work magic.
Think of tools like CoSchedule Headline Analyzer or Title Capitalization Tool. I've seen backlinks to these particular ones hundreds of times in many articles. They are useful, and the fact that they're free makes them worth linking to. Other great examples are business name generators or SEO tools.
If you aren't a developer, nor can you hire one, you can write a free, high-quality e-book or create a course. E.g., trends in digital marketing for e-commerce or 33 ways to promote your content on social media in 2021.
If someone searches for these keywords, they might end up clicking on your content. Why would someone give (little) money to others when they can get high-quality, free content from you?
People will be happy to link to your site when it can help others find free advice, app, or both.
It's understandable that giving away something for free might seem like wasting time and resources, but the opposite is the truth. It will increase your credibility and people will trust your paid content/product.
Content that is hard to find somewhere else
To create content that is hard to find somewhere else, you don't need to make something unique.
It has to be useful, searched for, and of course, it has to do something with the niche you're involved in. For this method, listicles work the best. Think of creating a list mentioning something like:
35 SEO Tools You Can Use for Free
10 Best Books about Self Improvement Published in 2021
12 Cheapest Java Courses with Certificate
There are already tons of listicles on any topic, but you can create better, more detailed articles. Or if they are too detailed and confusing, you can make them simpler. Check competitors' content and see for yourself what they missed.
If you are good with design, infographics, and data visualization are worthwhile as well. A lot of data summed up in a simple, visually appealing way has a high chance to be shared and pointed to.
Think of creating infographics about things many people look for. For instance, how to publish an e-book on Amazon in 10 steps or how to start a marketing campaign on TikTok.
Another way is to bring numbers from reliable statistics together and create unique data visualization within your industry or niche.
I prefer creating infographics using Canva. It's simple and free.
Stories about people and sites you want to get backlinks from
Writing about influencers, CEOs, or bloggers will give you a perfectly valid reason to contact them.
You're also doing them a little favor by building a good image of them. Being mentioned in the story often makes these people share it further and link to the original article.
Create a list of the most inspiring small business CEOs within [add here your industry], the best marketing podcasts in California, or the best bloggers who teach you how to live better.
Of course, you don't need to do this only with particular people or influencers — companies work well too.
Stick to your industry, though. If your website talks about treating skin problems, posting a story about the best domain providers will look ridiculous. Writing about the most interesting women CEOs in the skin cosmetics industry, on the other hand, will be a great choice.
Detailed reviews
A detailed, helpful review is great for backlinks and SEO.
Write about a product or service you use or have an experience with. Then share it on social media and tag the relevant person or company from your review. Or simply mail them and mention your story.
You don't need to ask them to backlink and share your content. If it's good, they will do it automatically.
Another option here is to write a review without posting it to your blog and send it to the company or person you wrote about. Add your name and link to your website. They might post it on their website as a testimonial and add your credentials next to the review.
It's a win for them to have a professionally written review and a win for you in the form of a backlink.
Takeaways
Get backlinks to your website just by content creation using these four methods:
Money-worth content that you're offering for free
Giving away free and useful content makes you trustworthy, and it's worth sharing
2. Content that is hard to find somewhere else
Listicles, data visualization, or infographics have a high chance of shares and backlinks
3. Stories about people and sites you want to get backlinks from
People or companies react positively to stories that mention them in a beneficial way
4. Detailed reviews
Everyone appreciates reviews and testimonials; customers make better decisions and companies sell more
Just remember to keep the content within your niche — don't create random stuff only for the sake of earning backlinks.