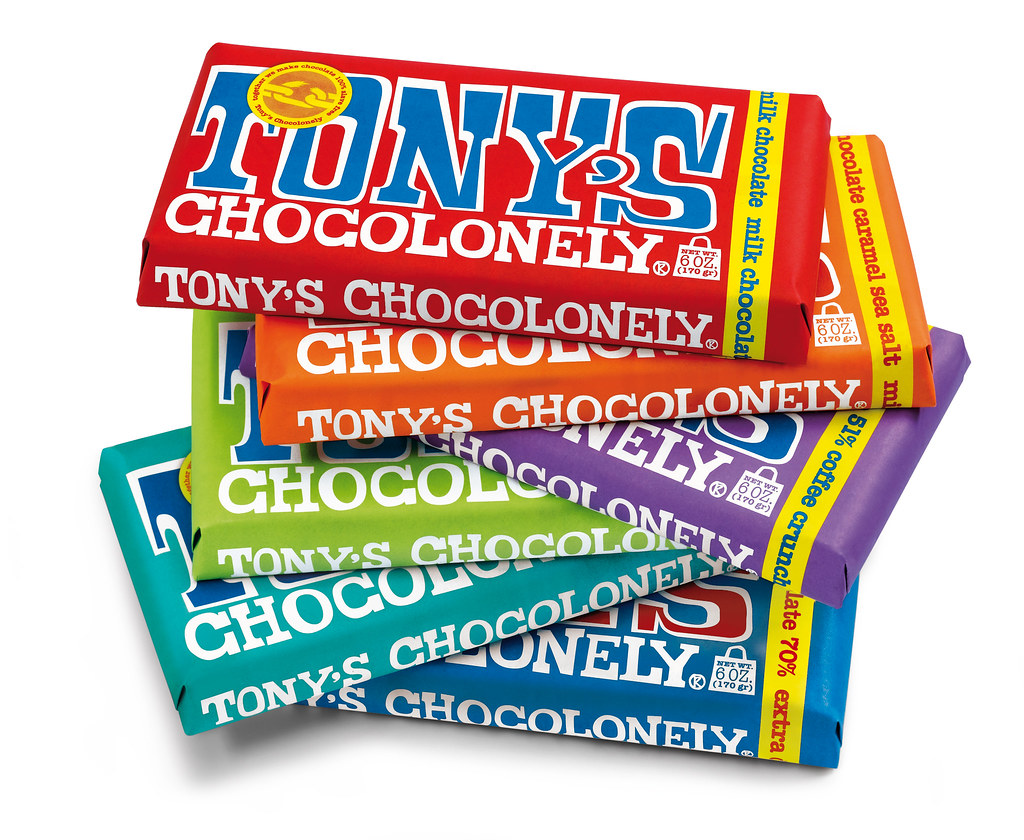 When marketing calling for social awareness fails
Tony's Chocolonely, a Dutch confectionery company founded in 2005, came with an original idea to point out the inequality in the cocoa industry.
As the brand was established to produce slavery-free chocolate products, their philosophy led them this year to an innovative concept:
To leave in their chocolate advent calendar one window empty.
The decision to make the 8th December window vacant was meant to be a "conversation starter for change" as the chocolate producer wanted to bring awareness to the global problem with slavery.
Unfortunately, their good intention and creativity didn't meet with the success they wished for.
People seem to care only about their own misery
Social marketing aims to promote general health, raise awareness and induce changes in behavior that benefit both individuals and communities for the greater social good.
Tony's message was pointed at the truth behind cocoa production. To make sure consumers notice, they dared to take away one piece of chocolate from the calendar.
On the 8th of December, the day when people found an empty space in their chocolate box, Tony's Chocolonely tweeted:
In the Twitter thread, they shared a further explanation behind this move.
They hoped people can forgive them a day without the chocolate piece once they acknowledge the harsh truth behind the chocolate production.
They even included the missing chocolate in the next day window and added one extra piece to the 24th December window — as an excuse for pointing out at human misery they're trying to fight.
Their effort, although, didn't seem to be enough for annoyed customers.
People complained the missing piece of chocolate left their children upset, confused, and in tears. Some mentioned that not including chocolate in one of the windows is unethical.
Others came with solutions like "you should rather make a special piece of chocolate that would share the message with us, instead of not including it at all."
Surprisingly, nobody seemed to be outraged about the suffering children in the cocoa industry Tony's pointed at.
While we feel sorry for our crying children who didn't get their chocolate on the 8th of December, we don't share the same feelings for kids who were forced to produce the key ingredient for our chocolate in the first place.
When marketing calling for social awareness fails
As parents started complaining about the impact of missing chocolate had on their children, Tony's Chocolonely had to apologize for their effort of bringing awareness to global problems.
"We failed to consider the difficulties empty windows can cause for neurodivergent children and adults. We have more to learn in considering how we can make our products as inclusive as possible."
While some empathetic people shared positive tweets and Facebook comments regarding the company's bold marketing move (some of them even mentioned the missing piece really was a conversation starter), child labor and human slavery topics stayed untouched.
People are obviously not ready to face the truth and communicate any further steps we, as a society, can take to prevent this from happening. Instead, we focus on how the missing chocolate in the advent calendar affected us.
Also, it's funny how people perceive the whole situation.
When you don't receive something you were supposed to, you get angry and share your irritation online.
Contrastingly, when you get something extra (like the two additional chocolate pieces), you don't get excited or grateful, and you overlook this nice gesture. It says a lot about the way we function in this world.
Conclusion
Tony's Chocolonely tried an unconventional approach to share their philosophy — and failed. Not because of the idea they introduced, though.
This whole concept failed due to the consumers' perceptions.
People comment, share and complain about the advent calendar coming with one empty window, but nobody seems to care about the idea this window represents.
However, Tony's Chocolonely marketing move served its purpose after all. It brought many insights into the real problems we face.
Our children can't stand a day without a piece of chocolate, we get upset when someone dares to do something different, and we ignore the important message only to point back to our misery.