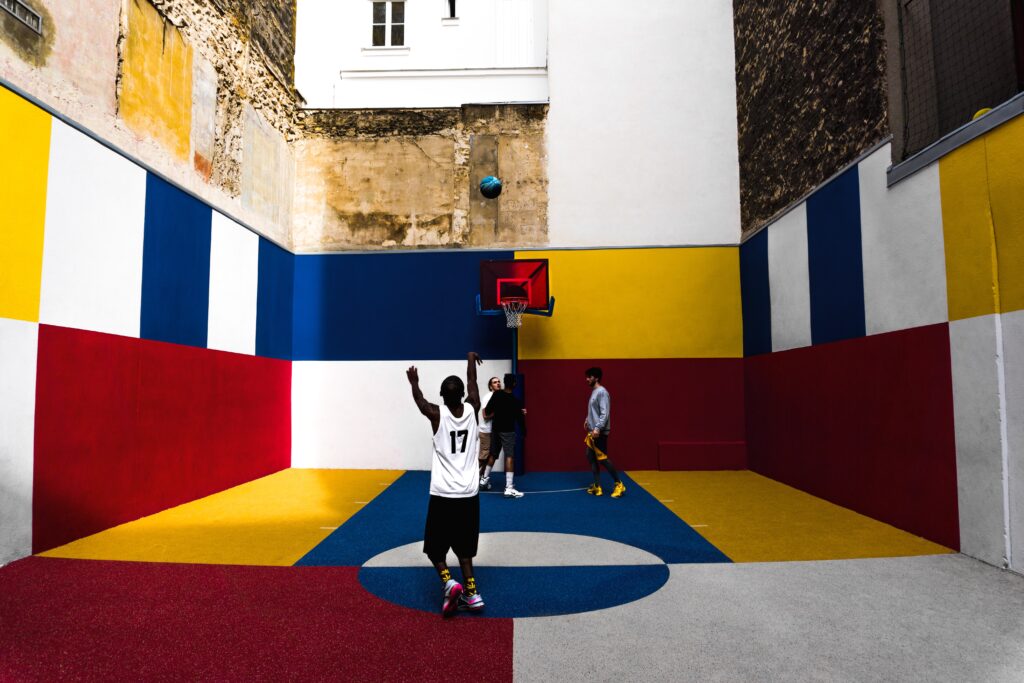 How to create your first email list in less than one hour at no cost
If you're starting out as an aspiring content creator, you're most likely chasing followers instead of subscribers.
Having a huge number of followers is a nice social status reflecting your popularity on any platform, but you should realize one thing — followers won't make you money.
On the other side, having even a small amount of subscribers can earn you a decent income quickly.
Here are some stats that back up my claims:
for more than a decade, email marketing was generating the highest ROI for marketers, and on average, every $1 spent on email marketing generates $38 in ROI (in some niches even more)
your message is 6x more likely to be clicked on when sent as an email than tweeted on your profile
it's 40x more effective to use email to get new customers than using Twitter or Facebook
bloggers earning over $50,000/year are more than twice as likely to focus on building their subscribers list compared to the low(er) income bloggers
… and I could go on, but you get the point.
Without arguing, your email list is the most valuable asset in the online world.
However, there is one popular misconception you might face when you're just beginning:
"Why should I be building an email list when I don't have any products or services to offer? I create it once I'll have something to sell."
Years ago, I was thinking the same. It was one of the biggest mistakes I made, and it cost me hundreds of people willing to hear from me regularly.
You want to be collecting people along the way.
Once you create something worth selling, you'll already have an audience of people willing to buy from you.
So, here is a straightforward way to do it.
Start small, simple, and cheap
During the last few years, I have tried many providers when making email marketing campaigns for my clients.
All of them come with some pros and cons, but if you're a beginner, you don't need fancy marketing campaigns or the ability to analyze data into the smallest details. (For this, I highly recommend ConvertKit.)
So for "beginner blogger" purposes, I advise you to choose MailerLite.
NOTE: This post doesn't contain any affiliate links — I simply recommend this provider based on my positive experience.
Until this day, I'm still using MailerLite for some of my newsletter campaigns, and I can't complain about it. The main reason is its price:
For your first 1,000 subscribers, you won't pay anything and you can send up to 12,000 emails a month.
Once you cross 1,001 subscribers, you have to pay $15/month or $126/year. With this paid option, you can send an unlimited amount of emails every month.
(For comparison, with ConvertKit you have to pay $49/month once you have more than 1,000 subscribers.)
So now, when you have your provider, let's move further.
Step-by-step email list creation
1. Sign up
Go to MailerLite and sign up.
Fill in the company name(your name, name of your blog, whatever you want unless you are not misusing brand/trade names) and add your email and password.
Once you're done, you'll get a screen like this one below.
2. Complete your profile in detail
Now you have to share some details.
Your first and last name, and then comes the most important part — information about your business, namely company name, address, and what type of industry you're in (blogger).
For company name and address, simply use your name and your own address.
Then you have to provide answers to some extra questions, like "What content do you plan to send to your subscribers or add to landing pages and websites?"
NOTE: the easiest way to get your account approved is by having a blog/website that you own. It makes MailerLite's team decisions easier as they see what exactly you're doing as content creator/marketer/blogger, etc.
However, having your own website is not a required part of the process.
3. Wait for approval
If you have a website and note everything clearly, you'll get automatic approval within the next few minutes.
If you don't, you have to fill in some additional details like social media URL and your business details alongside an explanation why you don't have a website (stating that you are a beginner is a totally legit reason).
To increase the chances of fast approval, be precise.
Instead of answering "I want to send emails," answer "I want to use the newsletter for sending updates on my online course/ links to my published articles" etc.
Once you submit your answers, they will check them within 24 hours. (This waiting time obviously doesn't count in my "less than one hour" headline)
Once you get an email that you're approved, start building your landing page.
If you weren't approved, you most likely need to add more details and apply for approval again.
4. Watch out for your email address
Once you start sending out a newsletter, you have to define the email address that will be marked as a "sender of the mails".
While you can use for this purpose your personal Gmail account, MailerLite (and other newsletter providers as well) recommend avoiding this.
As sending bulk emails may be a sign of spam, your emails will easily end up in your subscribers' spam folders, or might not be delivered at all.
Therefore, I highly recommend setting up your own email address.
(For the first dozens of emails you send, a Gmail address is acceptable. However, once the recipients' number begins to increase, you need to take this step anyway.)
You can get your email address for a few bucks even without a website, but if you are in the business for real, you should create your website as well.
5. Build your landing page
Now, design your landing page. With the drag & drop tools and various templates, you might create a solid landing page in half an hour.
If you've never done something like this before (or you're not sure what a landing page is), check this guide.
Don't overthink it and aim for something simple.
The point is to have a place where you send people interested in your work so they can connect with you. Once you start getting hundreds of subscribers, you're free to work on the better design (or hire a professional to do that for you).
Until then, a basic landing page will do.
Once you're done with the landing page, copy its unique link and paste it to your social media profiles and at the bottom of your published posts as CTA(call to action).
Congrats, you're done.
NOTE: I published a post explaining what makes business landing pages successful. Even as a content creator, you can learn something from it and apply those lessons on your email list landing page. Just click this link.
Tips for getting more subscribers
Getting subscribers is not rocket science, but it's not that easy either. Luckily, there are many ways to increase the conversion rate of your sign-ups.
One of the best ways to get (first) subscribers is by offering a lead magnet.
Thus, something people get for free — in exchange for their email address. Short e-book, 20-minute video course, a summary of the best lessons on the topic you often write about, a list of useful resources that will help your readers, etc.
Simple CTA like: "Do you want to hear from me more often? Sign up to my newsletter here" still works, but it gets overlooked.
Offering something extra in form of a lead magnet, however, can tremendously increase your subscription rate.
If you don't have any lead magnet yet, go with the simple CTA, but try to add something unique as soon as possible.
Another way to get more subscribers is by using pop-ups (this applies only if you already have your website/blog).
Pop-ups feature is marked as one of the most hated marketing tools, but if you learn how to use it correctly, it will boost your sign-ups rate.
Case studies showed that the right usage of pop-ups can increase the subscription rate by 48%, in some cases by 62%. I think that's a reason good enough to give this feature a shot.
If you want to learn more about using pop-ups, check this post.
Conclusion
As you might guess, the most important piece of advice you should take from this post is: Launch an email list as soon as you can.
Don't rely on any social platforms where you're collecting followers. Those people are not yours, and if Medium, Twitter, or Linkedin for some reason block your account or just shut down their doors, you'll be left with no audience.
If you, however, have your email list, you're safe.
Thus, even if you have 30 followers and your content gets 100 views a month, start gathering subscribers right away.