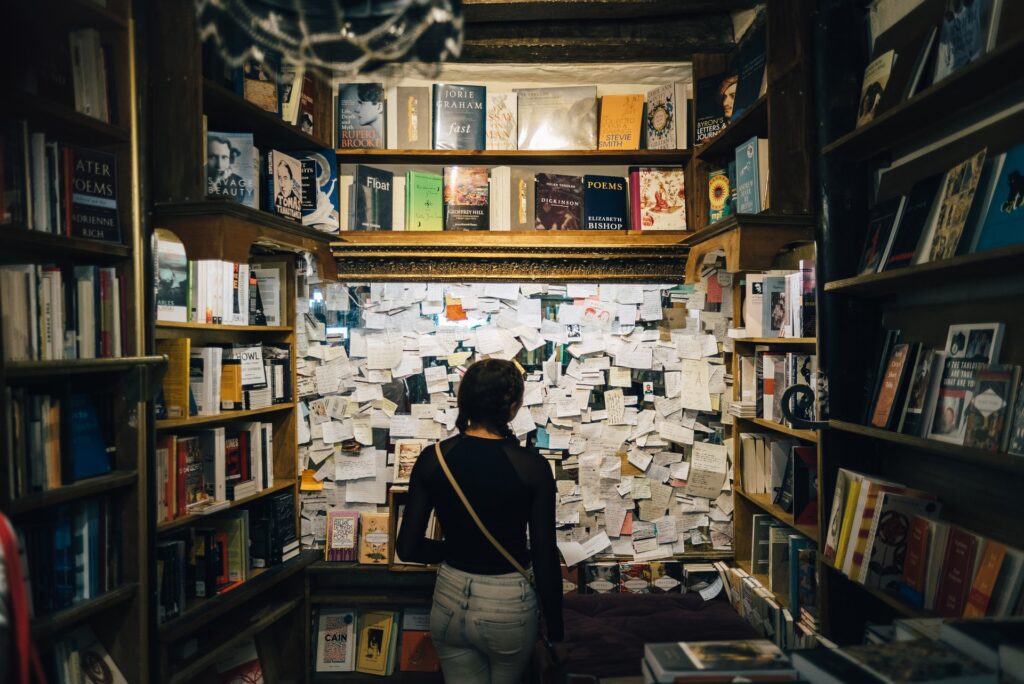 5 less competitive niches for beginners
If you're thinking about starting an affiliate marketing business in 2022, it might seem like it's too late for that — almost every popular and profitable niche is already overcrowded.
Besides this, SEO, one of the most important elements of successful affiliate marketing, is getting more challenging every year.
However, this marketing still presents one of the easiest ways to make money online — even for beginners. It will just take more time and effort compared to a decade ago when things were easy.
To start your 2022 journey right, you have to pick a niche that meets these requirements: lower SEO difficulty, less competition, and higher conversion rates.
The 5 following niches are in demand but not (yet) packed with other marketers and bloggers, giving you a chance to establish a profitable side-hustle this year.
Health & beauty topics
The beauty industry has grown from $483 billion in 2020 to $511 billion in 2021, and it's predicted to exceed $716 billion by 2025. Thus, there are many opportunities to make money in 2022.
Narrow down to micro niches like eyelashes and hair extensions, no-makeup looks, homemade beauty treatment, teeth whitening, or even makeup tables and accessories for a home salon.
Also, as beauty salons aren't as accessible as they were before Covid-19 came, people look more for topics like DIY hairstyles or DIY fake nails at home.
Within health topics, diets and vitamin supplements play important roles. The dietary supplements market was worth $136.2 billion in 2020 and will reach $204.7 billion by 2026. Over the past years, people started opting for healthier lifestyles and habits, which led to growing numbers in this industry.
Vitamin & supplement manufacturing industry is valued at $35.6 billion in 2022. And although it's not expected to grow as the dietary supplement market, the niche isn't that saturated and gives an advantage to marketers who jump into this industry in 2022.
Just make sure you promote only high-quality supplements from reputable and trustworthy sources.
Eco-friendly stuff
Products that come with an eco-friendly label do very well.
It's no longer possible to ignore climate change, and more people are getting interested in environment-friendly products.
Think of stuff made of recycled (ocean) plastic like sunglasses, drink bottles, coffee cups, rugs, or yoga mats.
People also search for reusable shopping or bread bags, compostable plastic bags, bamboo toothbrushes, and clothes or shoewear made of recycled materials.
This niche also includes environmentally-friendly cosmetic products. The vegan beauty industry is experiencing massive growth and will reach $20.6 billion in annual revenue by 2026.
Thus, vegan and cruelty-free beauty products are a promising niche for affiliate marketing as well.
Apart from these products, you can promote sustainable electronics like laptops or eco-friendly gadgets.
Household-related products
Many people switched from office work to home-office, which logically affected the demand for things that improve our home being. You can target products like stand-up adjustable desks, ergonomic chairs, noise-canceling headphones, or laptop stands.
This also applies to other rooms as we're forced to spend at home more time than ever before.
Within the household-related niche, think of wine holders or wine refrigerators, kitchen appliances, coffee machines, living room furniture, and items for terrace and garden.
Also, don't forget about grocery delivery services and everything related to cooking. We can't visit the restaurants as much as before, thus we changed our cooking and eating-at-home habits.
Renewable energy
The growth rate in global renewable energy capacity increased by 45% in 2020, and it's expected to grow even more in the upcoming years.
According to IEA, "Renewables are set to account for almost 95% of the increase in global power capacity through 2026, with solar PV alone providing more than half."
Besides this, governments all over the globe aim to meet the net-zero emissions goals, and we can expect that house owners and individuals will be urged to switch to this power source as well.
Hence, the demand for solar energy equipment is forecast to rise faster than ever before.
Within this niche, you can create affiliate marketing websites targeting solar panels, inverters, or roof mounts. As this equipment is of higher price, you can earn bigger commissions.
You can also think of an affiliate website reviewing solar-powered products or household gadgets.
Electric cars accessories
The electric car industry keeps growing, and so does the need for electric cars accessories. In 2020, consumers spent $120 billion on electric car purchases (a 50% increase from 2019).
Even though electric cars aren't that new to the market, there's still a considerably low amount of websites covering this niche. Thus, if you focus on this topic, you won't fight that much competition and high SEO difficulty.
As an affiliate, you can think about reviewing and promoting electric car chargers, home charging stations, or heated blankets.
You can find thousands of products related to this niche directly on Amazon, whose affiliate program is known as one of the easiest.
Conclusion
Targeting popular niches with high competition is way to nowhere. To establish your affiliate marketing hustle this year, choose one of the following, less saturated yet profitable niches:
Microniches within the beauty industry and dietary & vitamin supplements
Eco-friendly products and cruelty-free, vegan cosmetics
Household-related products and gadgets
Renewable energy, particularly solar energy equipment
Electric vehicles accessories
Even though starting an affiliate marketing business in 2022 is challenging, it will only get harder within the next few years.